INSTRUCTIONS
Following the instructions will help you to do a better job on your vehicle.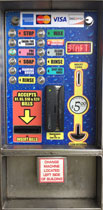 To start the machine insert $5.00. Use paper bills, Credit Cards or Quarters
You will get 6 minutes, If you want more time, insert more coins or bills before time expires.
Warning buzzer indicates low time.
TIRE & WHEEL CLEANER
Apply tire & Wheel cleaner to each wheel. Clean with high pressure rinse.  This cleaner provides excellent hang time while it cleans stubborn oily soil on tires, and it is safe on all wheels.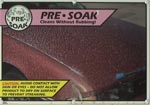 PRE-SOAK
Apply pre-soak (low pressure) to entire vehicle from bottom up, this chemical Provides a cleaning power for pre-soak applications. The Pre-soak have additives such as bug remover or glass cleaner.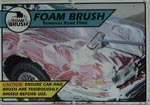 FOAM BRUSH
(Wash brush prior to using)
Scrub entire vehicle. Rinse with high pressure rinse. The foam brush creates a rich white foam for use in any part of your vehicle.
HIGH PRESSURE WAX
Apply wax to entire vehicle. Finish with final rinse. It has a pre-wax conditioner that gives an instant beading of water that promotes faster drying and a nice shine on your vehicle.
TRIPLE FOAM CONDITIONER
Apply triple foam conditioner to entire vehicle. Then, rinse with high pressure rinse. The triple foam works as a soap to help clean the vehicle while typically providing a shine.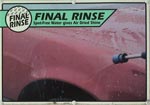 SPOT FREE RINSE
This is a final rinse. Apply the low pressure spot free rinse to entire vehicle. This product is great for rinsing off your vehicle without leaving the streaks, spots and rings that regular water does.