INSTRUCTIONS
Get the best cleaning possible by following these instructions for each of the available products at our auto service center.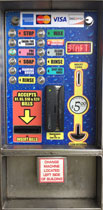 Use bills, quarters, or a credit card to pay $5.00 to start the machine. You get six minutes; for more time, insert extra payment before your time is up. A buzzer will sound to warn you when time is running low.
TIRE & WHEEL CLEANER
Apply tire and wheel cleaner to each wheel and wash it away with a high-pressure rinse later. This cleaner removes stubborn, oily soil on tires, plus it is safe to use on all wheels.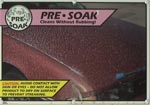 PRE-SOAK
Apply pre-soak (low pressure) to entire vehicle from bottom up, this chemical Provides a cleaning power for pre-soak applications. The Pre-soak have additives such as bug remover or glass cleaner.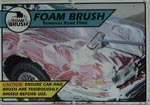 FOAM BRUSH
This is one of the most popular features at our self-service car wash. Wash the foam brush before using it, and then scrub your entire vehicle. The foam brush creates a rich foam that is safe for all parts of your vehicle.
HIGH PRESSURE WAX
Apply wax to the entire vehicle and finish with a final rinse. It has a conditioner that creates instant water beading, promoting faster drying and ensuring you leave our local car wash with a nice shine.
TRIPLE FOAM CONDITIONER
Use the triple foam conditioner on your entire vehicle and then rinse using high pressure. This foam acts as soap to help clean the exterior of your vehicle and provides extra shine.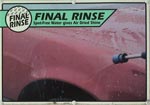 SPOT FREE RINSE
This is the final rinse. Apply the low-pressure spot-free rinse to your entire vehicle to clean it without any of the streaks, spots, and rings that regular water can leave behind.