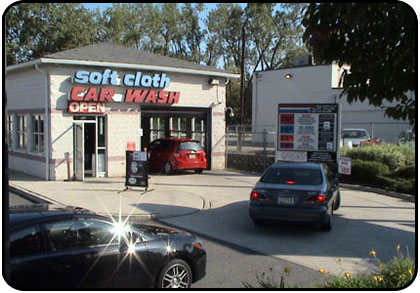 Soft Cloth Car Wash Hackensack, NJ
A professional wash and finish from Spotless Auto Laundries is the perfect way to protect your investment. We give your vehicle a full spa day, starting with our soft cloth car wash in Hackensack, NJ. Our team is committed to extending its lifespan and performance as much as possible, which is why we use only the finest equipment and cleaning supplies to maintain that clear shine. These include premium soaps and waxes to protect your exterior.
Local drivers trust us for both regular maintenance and high-pressure system washes. Because driving isn't limited to business hours, our 24-hour car wash bays are always ready when you are. We even provide a self-service option for maximum convenience. Our new unlimited Car Wash Pass Program also gives you the freedom to choose when to arrive.
Save Money on Every Visit
Check the Spotless Auto Laundries website, and you'll find online coupons for car wash, detailing, and oil lube services. We even offer special discounts on mechanical work; just ask us about it when you stop in. Our comprehensive list of services includes:
Self-Service Car Wash
Brake Service
Oil Change
Soft Cloth Wash
Touchless Car Wash
Quick Lube